Ready-To-Use CHECKLISTSIX EASY STEPS THAT WILL HARMONIZE YOUR GOALS WITH YOUR SPIRITUAL PATH
SIMPLE THINGS YOU CAN DO RIGHT AWAY TO ACHIEVE EVEN MOST DIFFICULT GOALS IN HARMONY
Eliminate self-sabotaging behaviors that block achievement of your goals.
Harmonize your goals with your spiritual path and achieve them as if it is the easiest thing in the world
Find your own perfect way of achievement for every goal.
Make every goal truly perfect in 6 easy steps!
Success guaranteed!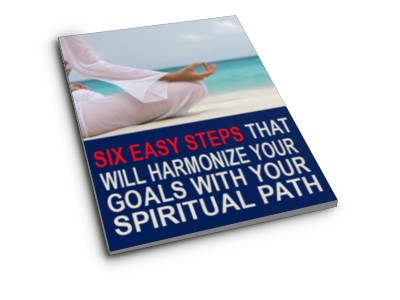 Click The "Download Now" Button For INSTANT Access...
(enter your email address below and click "Get Instant Access!" to complete)
Yes Filip, I NEED "Goals in Harmony" Checklist!
Please Send The Checklist To The Email Address Below

We value your privacy and would never spam you
By signing up you'll also receive access to the "Spiritual Option" bi-weekly newsletter, bonus materials, exclusive offers, event information and helpful tips. View Spiritual Option's Privacy Policy.

"

If you are forcing

yourself to take "positive" actions, I don't know what you are doing, but you are certainly not using QUICK GOALS!"

Filip Mihajlovic


Founder & CEO, SpiritualOption.com